Entertainment at The Lyndene Hotel
Blackpool's No. 1 Entertainment Hotel!
People return to us time and time again largely due to our exceptional entertainment programme.
We provide you with 3 – 4 top cabaret and tributes acts each and every night of the year! We've got some wonderful talent lined up here at the Lyndene. Here are some of our tribute and specialty nights coming up over the next two months. Thinking further into the future? Get in touch!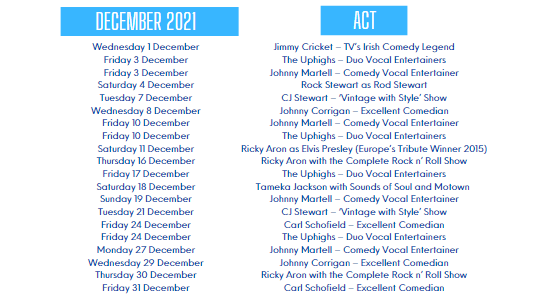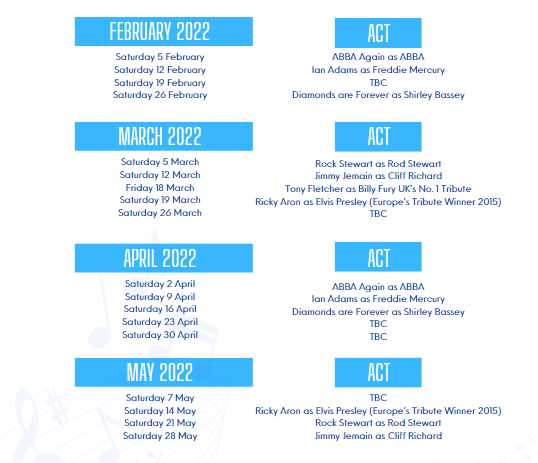 Christmas at the Lyndene!
We hope that you're keeping well and that you're looking forward to a more normal Christmas this year - we're long overdue a yuletide knees-up!
Our elves have had a jolly old time planning a wonderful seasonal programme of entertainment, food and activities, with every evening still hosting three or four fabulous artistes. All we need now is you! You may have already made plans to catch up with loved ones over Christmas, but for those who still haven't made arrangements, we invite you to spend Christmas with us, where we'll spoil you rotten. Better still, bring your loved ones along, spend time together and party right through 'til 2022!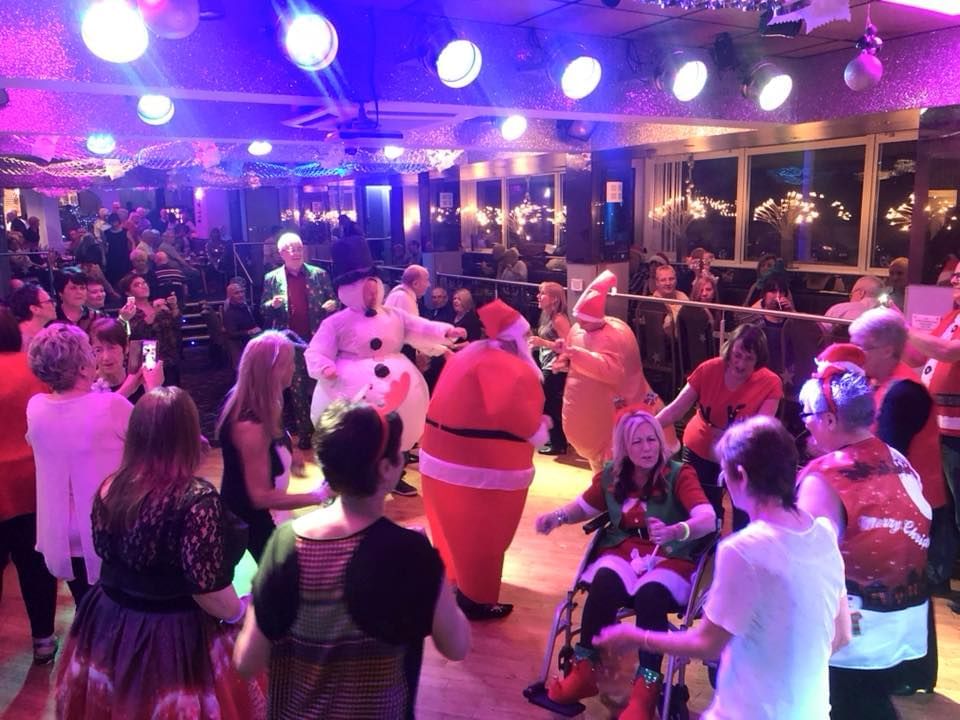 Christmas at the Lyndene
Christmas is all about getting together with loved ones, relaxing, having great food and spoiling ourselves and each other. Well, you can do all that without any of the stress of organising or even washing up! With nightly entertainment, afternoon bingo, the Queen's speech (of course!) and a visit from the man in red, the Lyndene is the place to be for festive fun, and we'd love to welcome you!
Twixmas at the Lyndene
The period between Christmas and New Year can be a tough one to plan. Why not let us take care of the arrangements? Making a booking and we'll provide dinner, bed and breakfast per night of your stay and entertainment each evening, including A Day at the Races on the big screen on 27 December and afternoon karaoke on 28 December!