Entertainment at The Lyndene Hotel
We have comfortable beds, great food and an unmatched view over the Irish Sea, but what keeps our guests returning is our spectacular nightly entertainment. Each evening, we have 3 – 4 fantastic artistes to get your toes tapping, you singing along and chuckling 'til your sides ache. The Lyndene has a long history of selecting Blackpool and beyond's top acts for a year-round programme of music, comedy and variety.
In addition to our wide range of tribute acts and excellent comedians, we have themed weekends for you to really get into the spirit of things. Got a date in mind? Flick through our brochure to plan your ideal holiday. Check out the tiles below to explore how we 'do' entertainment at our lovely hotel.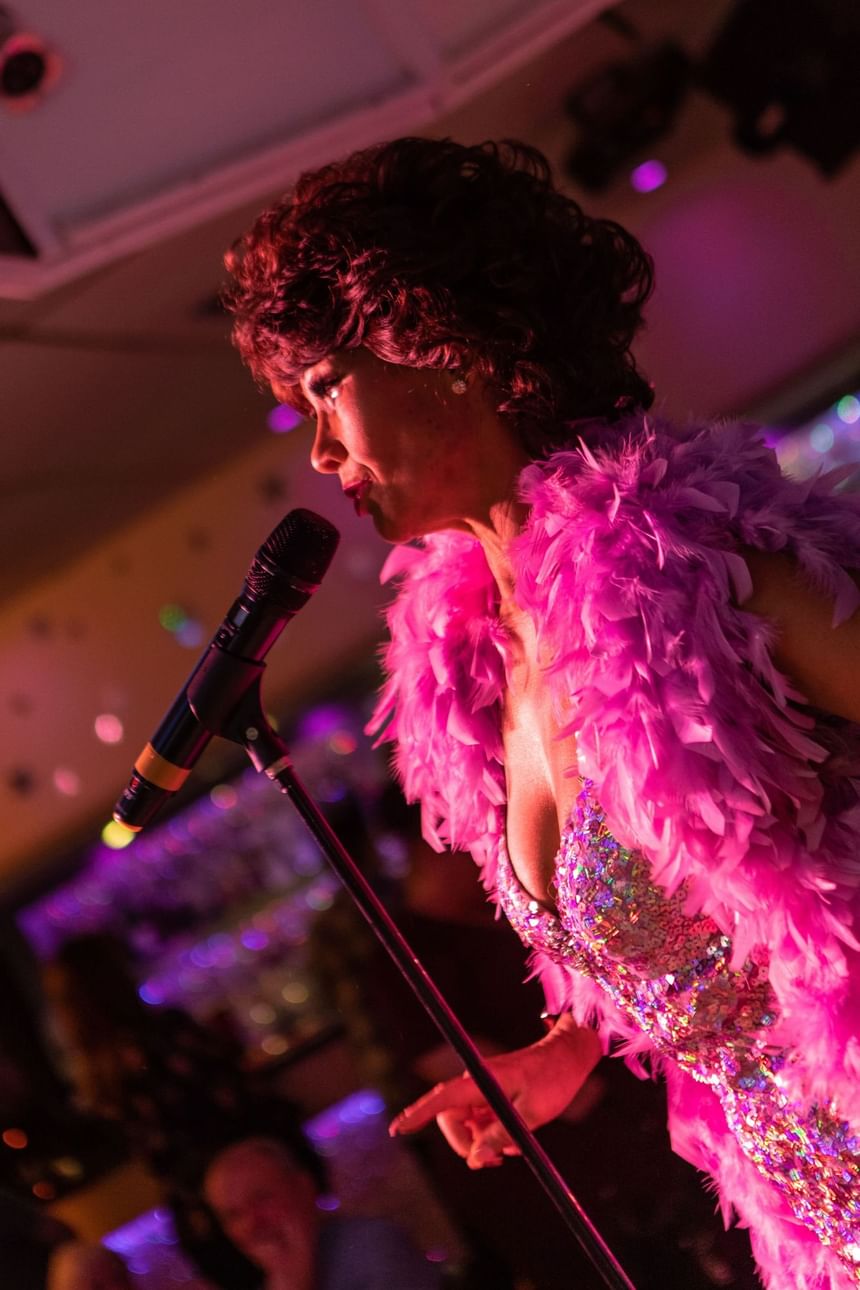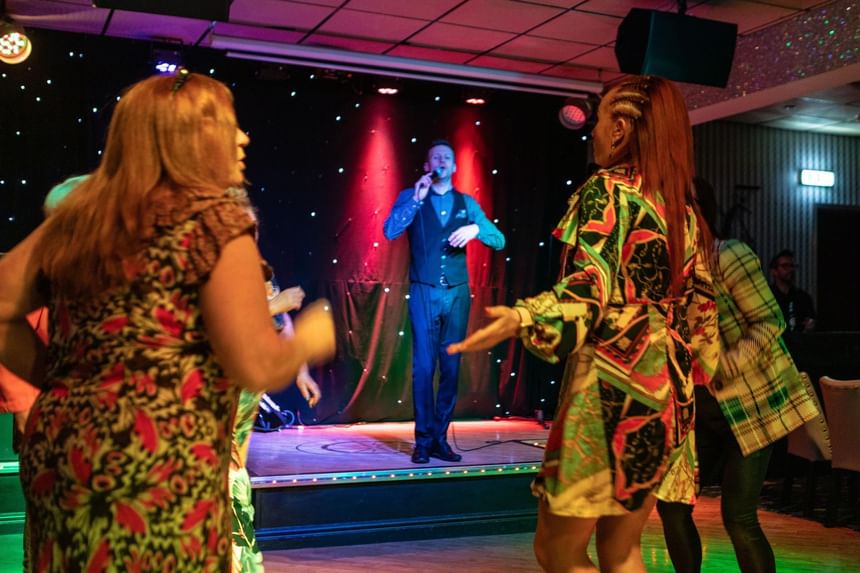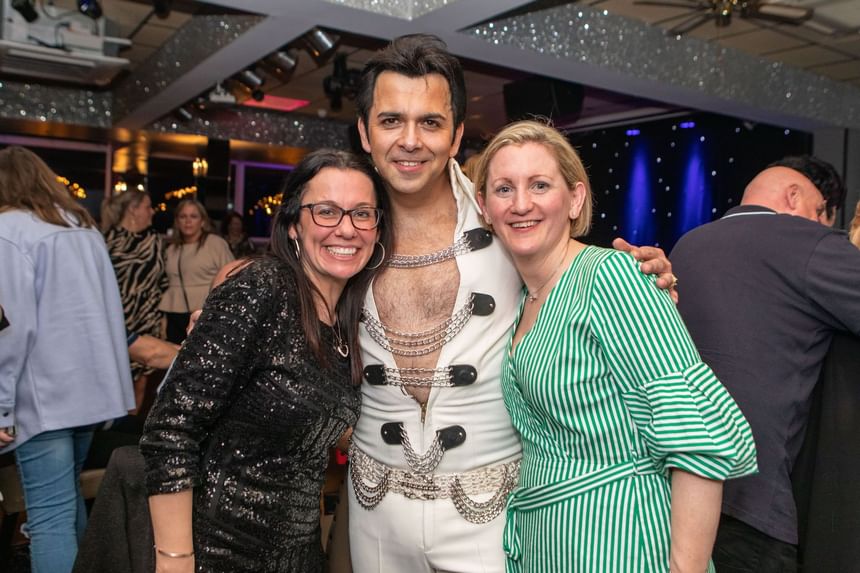 What our guests are saying . . .

What a fabulous hotel. Lovely, helpful staff and friendly guests. Can't beat the entertainment in the afternoon, looking out to sea, relaxing with a bit of bingo and music. We wished we'd come here years ago, and my husband says he wouldn't go anywhere else now!