Dining at The Lyndene Hotel
One of the best bits about going on holiday is the ability to truly treat yourselves with your favourite food and drink. Our bars are fully stocked with your favourite tipple and are comfortably appointed for watching an iconic Blackpool sunset, followed by some of the best entertainment in town!
We encourage you to enjoy our diverse and tasty menus where we can accommodate special diets and children's meals on request.
Breakfast
Start your day the right way with a full English breakfast. You may help yourself to our buffet selection which includes cereal, toast, and juices and a hot breakfast buffet, or a waiter will serve you at your table if you would prefer.
We've got a dizzying array of choice, so whether you prefer a light and fresh meal first thing or a hearty filling one, you'll be satisfied. We even have a fantastic waffle machine to make sweet, sugary treats - you're on holiday, after all!
Evening Dining
The Lyndene is proud of the food quality and choice served daily in both of our restaurants, The Washington and The Connaught. The home-from-home traditional cuisine, along with a varied wine list and friendly atmosphere in the air-conditioned restaurants makes dining a real pleasure. If you have dinner here at the Lyndene, each evening you can enjoy three fantastic courses, with a menu carefully curated by Chef so that you may enjoy a range of meals, all lovingly-prepared with fresh ingredients.
Sunday – Thursday – 17:00 or 18:15
Friday and Saturday – 17:45 or 19:00
Snacks
During the day, one of our bars will serve a selection of hot and cold snacks from our dedicated menu. Once you've chosen a bite to eat, you may relax and enjoy the panoramic sea-views in our lounge, or sit outside on our patio area and soak up the sun (weather permitting unless you're very brave!).
We have sandwiches, jacket potatoes and salads, more substantial meals including burgers and hot dogs, fish and chips and chicken goujons, delicious sharing platters for two to pick at and a range of small plates just to keep you going!
Our snack menu is served 12:00 - 18:00 daily . . . tuck in!
Sunday Lunch
There's absolutely nothing like a delicious and filling Sunday roast to end the week with, and we serve a cracking one each week! Our Sunday lunch service consists of three hearty courses for just £11.95! Not only is this great value for a fantastic meal, but you can also spend the afternoon with us and enjoy our entertainment for free afterwards. As you leave the washing up to us, from 15:00, enjoy the live keyboard player in our sea-facing lounge, followed by bingo at 16:30!
Afternoon Lunch Parties
If you run a social club, are celebrating, having a party, or simply fancy a day trip to Blackpool, then why not come and enjoy luncheon and entertainment at The Lyndene? Our afternoon lunch parties are just £15.00 per person (if there thirty or more of you, the driver comes free!) and we invite you to join us from Monday – Thursday.
Luncheon will be served at 13:00 and consists of a delicious 3-course meal with a tasty roast dinner. However, you may arrive earlier and make yourselves comfortable in either of the sea view bar lounges. After lunch, you may hit the floor to enjoy some afternoon dancing and entertainment, followed by cash prize bingo at 16:00!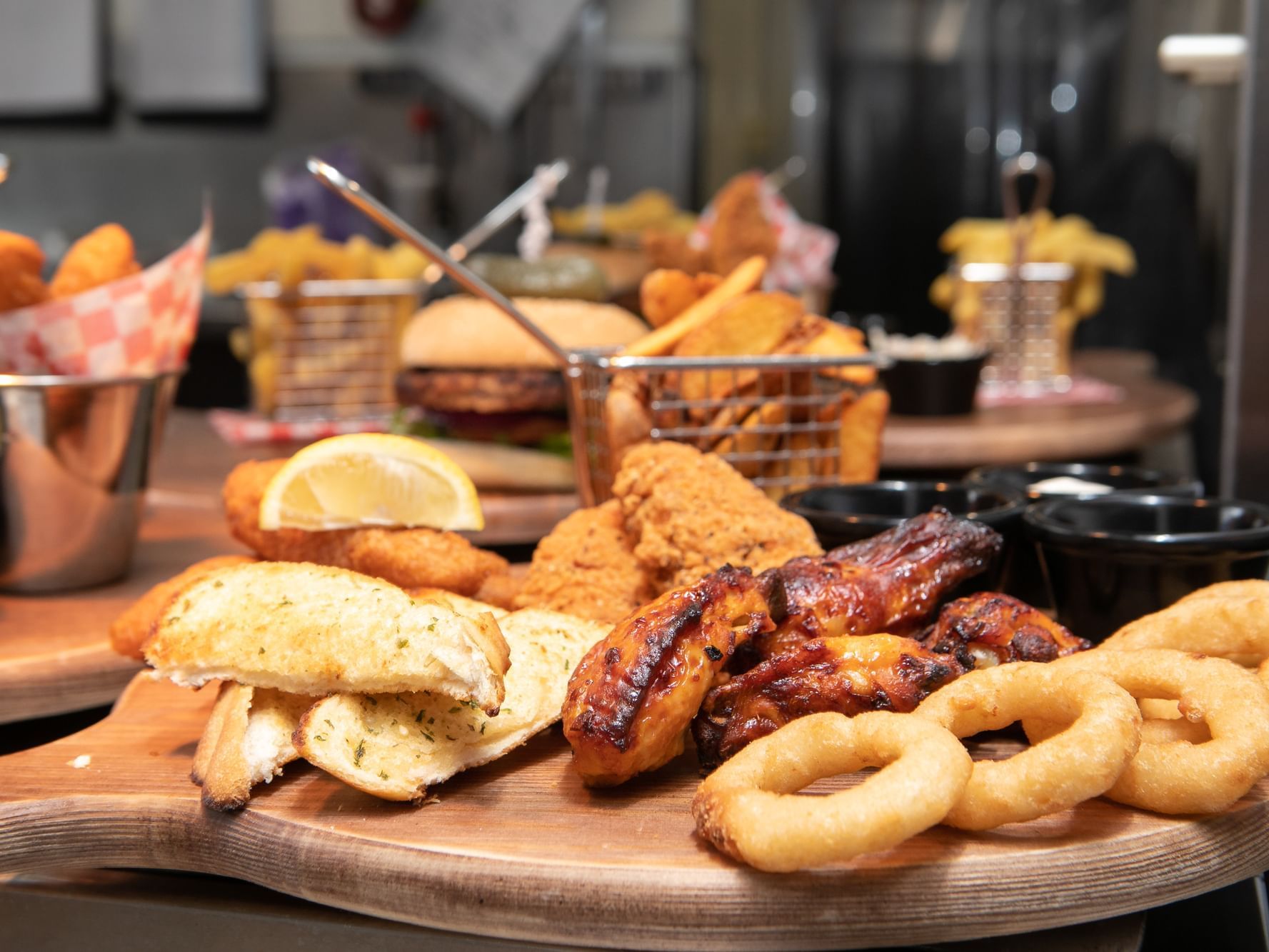 Not only are our package deals fantastic value for money, we also love sharing promotions with our guests that make their stay that much more affordable and enjoyable!
Here are our current food and drink promotions!
Bucket of 5 Beers: £18.00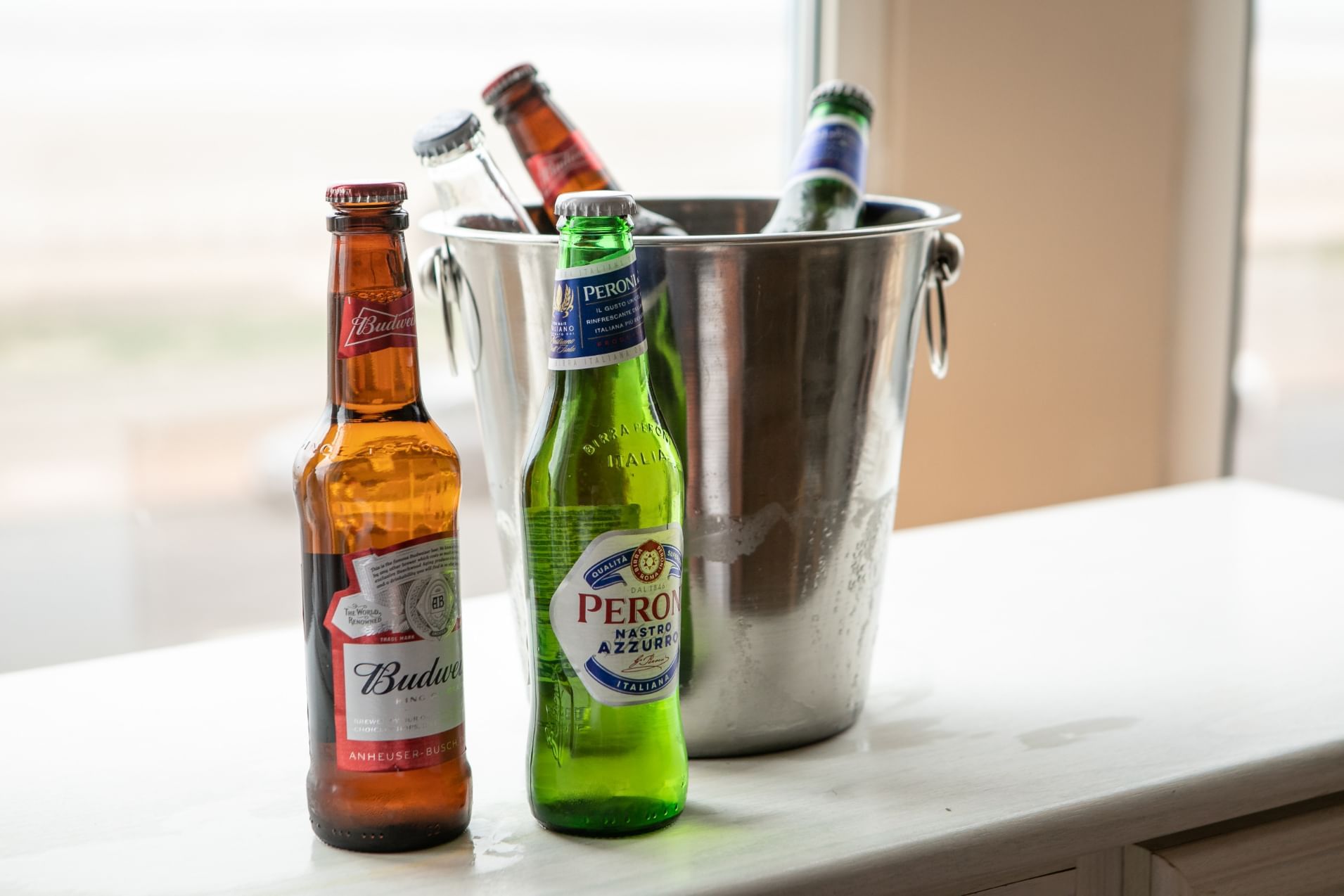 Bottle of House Wine: £14.00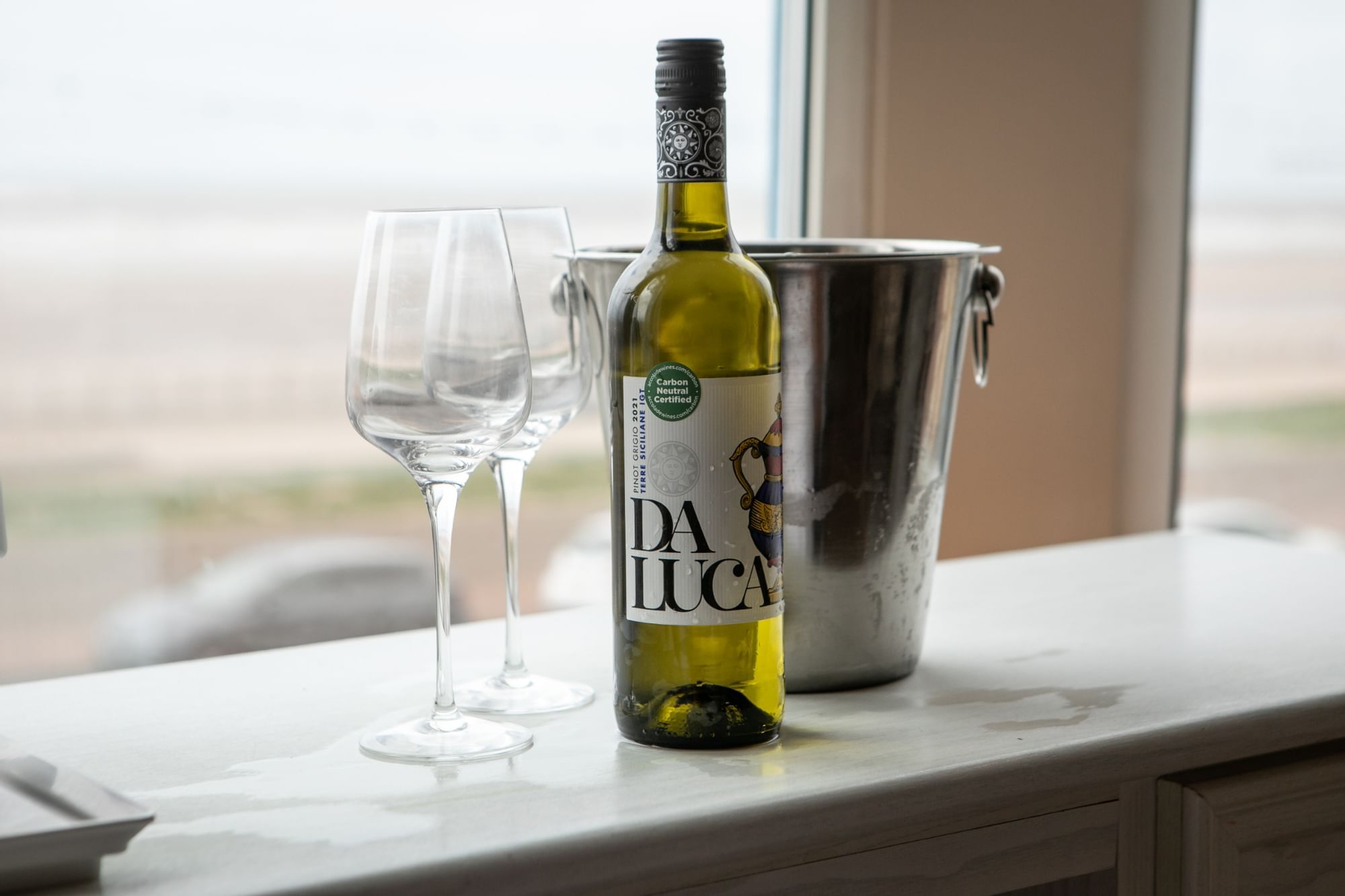 Sharing Platter for Two (served 12:00 - 16:00 daily): £9.95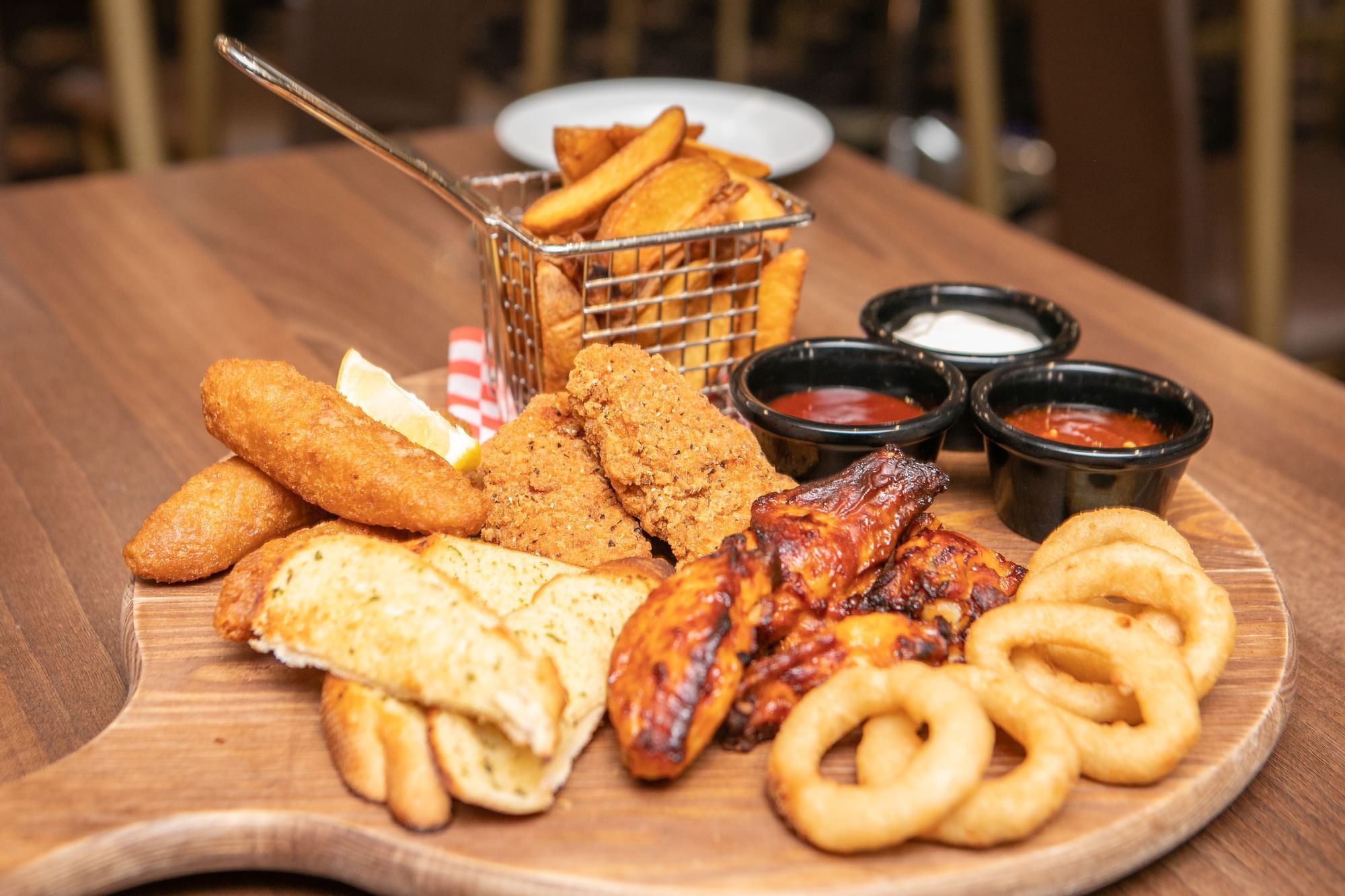 This tasty platter includes chicken wings, chicken strips, garlic bread, onion rings, cod goujons and potato wedges.
12" Margherita Pizza: £10.95
Enjoy a fantastic pizza cooked fresh from our onsite pizza oven!
Classic Cheeseburger and a Pint: £10.00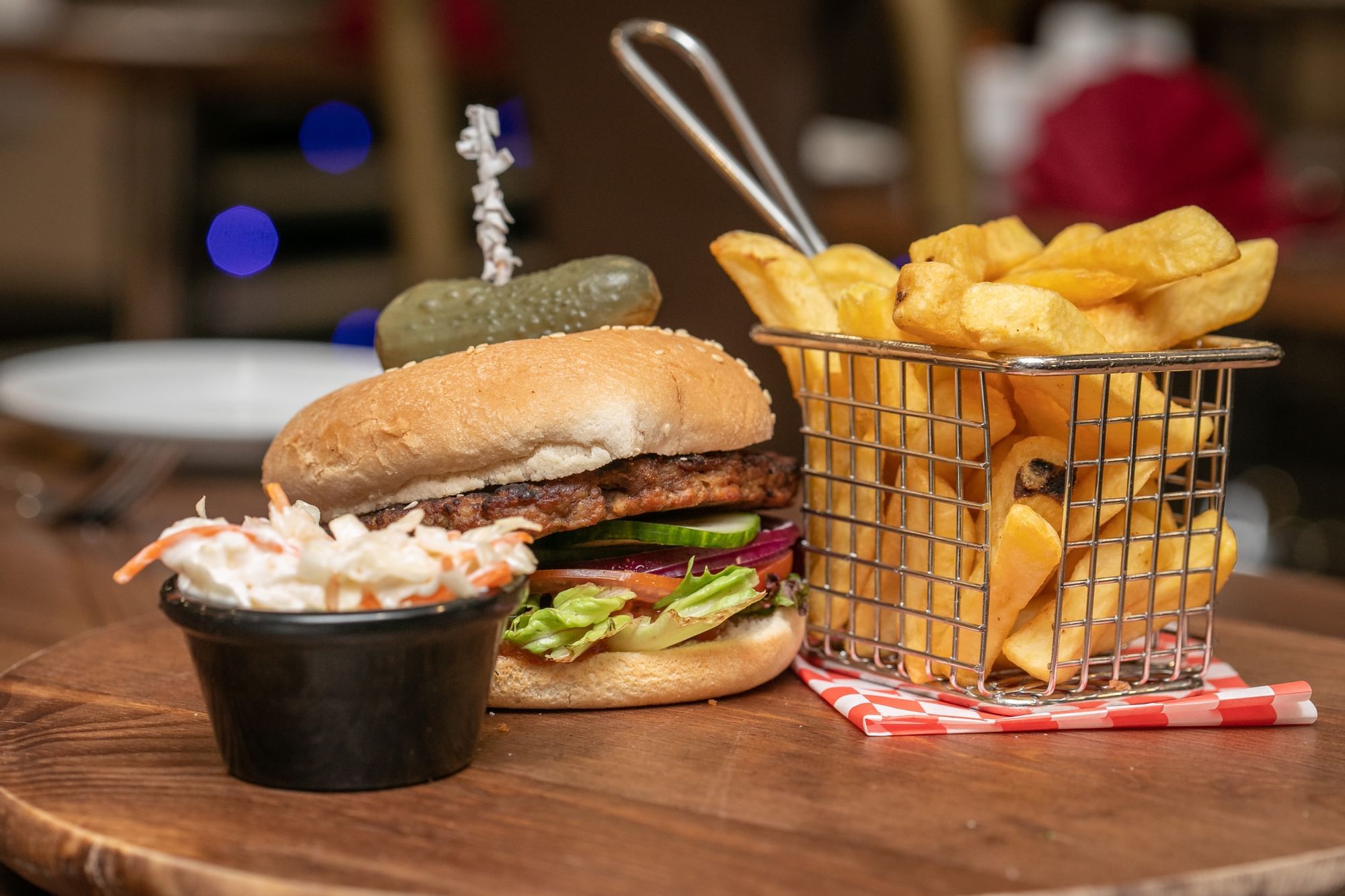 Read more